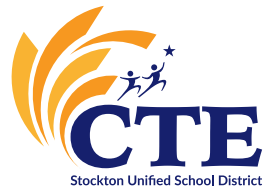 Career Technical Education (CTE)
Career Technical Education, or CTE, directly prepares students for high-wage, high-demand careers. While CTE includes many of the traditional vocational education programs like construction and automotive repair, it has expanded to cover a wide range of different industry sectors. These include health care, information technology, advanced manufacturing and engineering, hospitality and management, public safety, business, agriculture and many more.

CTE plays an important role in meeting SUSD's mission to "graduate all students college, career, and community ready." According to the organization Advance CTE, studies show that students who complete a CTE program have a higher high school graduation rate and are more likely to complete their postsecondary education and receive employment. Career Technical Education develops both technical skills and "soft skills" that increase the employability of students. CTE provides a framework for the next steps a student needs to take to be successful in that field. These next steps might include employment, an apprenticeship, trade school, community college, or a university degree.
Explore SUSD CTE Pathways
SUSD Perkins Advisory Committee Agendas and Minutes
Career Technical Education Programs are required to hold Advisory Committees with industry representatives. Advisory committees ensure that Career Technical Education curriculum is current and relevant and that funding is spent on equipment and professional development that is industry standard.

Committees & Minutes

Pathway Brochures