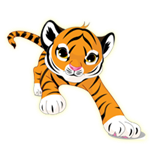 Welcome Back to School for 2018-2019 School Year,
Families, we invite all our Taft students and their families to our Back To School Orientation on August 1, 2018 from 5-7 pm. Please come and meet your teacher for the 2018-2019 school year. We look forward to seeing everyone return and we welcome our new families to Taft. Student class assignments will be post and available on August 1, 2018.
Taft staff would also like parents and families to be aware of the change to our school schedule. Monday, Tuesday, Wednesday, and Friday school hours are 7:40 am (7:35 am warning bell) with a 1:45 pm dismissal for all grades. Thursdays are our early release days. Teachers will be working afterschool planning your child's education and collaborating with other teachers. Thursday schedule is 7:40 am (7:35 am warning bell) with a 12:30 dismissal. Students should be picked up by families no later than 15 minutes after dismissal.
This year we will continue with Parent/Teacher/Student conferences. These student led conferences will be twice a year. They will occur 1st and 3rd trimesters. We highly encourage every parent participate in their child's student-led conference. An invitation will be sent home with your child with the day and time of the conference. We also encourage parents to call or email their child's teacher, if you have any questions any time during the school year.
Parent Teacher Association (PTA) please join our PTA when the membership drive starts. We encourage all parents to join Taft PTA. The PTA will continue to assist with fundraising for Taft students.
Taft staff is looking forward to a fun and productive school year! Taft Tigers ROAR.