Franklin High School is dedicated to academic success. Franklin offers a wide range of social, emotional, and health resources to help students thrive. We promote attendance and a positive school climate by focusing on the whole child, providing critical support services and removing barriers to learning.

IN CASE OF EMERGENCY:

If you or someone you know is in immediate danger of hurting themselves or others, contact 911

To Request a support service including Mental Health Services, School Nurse Services, Spicial Education Services
The Wellness Center focuses on prevention and early intervention by offering school based supportive services. The Wellness Center focus' on the whole student, which includes their academic, mental, social and emotional wellbeing.

The Wellness Center is located in the A building, next to the counseling office. Parents and students can request services from the Wellness Center. A counselor, teacher or administrator may refer a student when they feel a student needs extra support.

The Wellness Center offer the following services:

*Academic planning and personal goal setting

*Mentoring

*Conflict mediation

*Smoking Cessation & Substance Education

*Individual and group counseling for trauma, anxiety, depression, anger management, grief and loss, family support, social skills, healthy coping skills & decision making, life skills & more….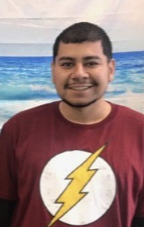 Phone: 209-933-7435 ext. 8220
Email:
Degrees and Certifications:
Alen Navarro, Wellness Program Coordinator

Mr. Alen Navarro was born in Mexico City, Mexico, and raised in Stockton, California with his parents, two brothers, and sister. He is bilingual, being a native Spanish speaker. He graduated from Cesar Chavez High School and was the first in his family to head out to college.
Mr. Navarro obtained a Bachelor's degree in psychology while also enjoying the beach and forest at UC Santa Cruz. While in college, Mr. Navarro realized his passion for helping others out in any capacity, including the youth within his communities. He strongly believes that "the youth are our future" and desires to be a catalyst for change in the lives of the young people he works with. Mr. Navarro is currently working towards earning his Master's degree in school counseling from Saint Mary's College.
Mr. Navarro's strong qualities make him a good fit to handle the social-emotional development of the students here at Franklin High. Without a doubt, students describe Mr. Navarro as very approachable. He does so by putting himself out there, being a young vibrant soul, very relatable, and taking the initiative in handling students' needs when needed.
In addition, Mr. Navarro's favorite food is chicken wings, he enjoys traveling and is a big fan of Marvel comics/movies.

El Señor Alen Navarro nació en la Ciudad de México, México y se crió en Stockton, California, con sus padres, dos hermanos y su hermana. Es bilingüe, hablando el ingles y el español. El Sr. Navarro se graduó de la Escuela Secundaria César Chávez y fue el primero de su familia en ir a la universidad.

El Sr. Navarro obtuvo una licenciatura en psicología mientras disfrutaba de la playa y el bosque en la UC Santa Cruz. Mientras estaba en la universidad, el Sr. Navarro se dio cuenta de su pasión por ayudar a los demás en cualquier capacidad, incluyendo los jóvenes dentro de sus comunidades. Cree firmemente que "los jóvenes son nuestro futuro" y desea ser un catalizador para el cambio en las vidas de los jóvenes con los que trabaja. El Sr. Navarro está trabajando actualmente para obtener su maestría en Consejería Escolar del Saint Mary's College.

Las fuertes cualidades del Sr. Navarro le hace una buena opción para manejar el desarrollo socioemocional de los jóvenes con los que trabaja. Sin duda, los estudiantes describen al Sr. Navarro como muy accesible. Lo hace poniéndose ahí fuera, siendo un alma joven y vibrante, muy identificable y tomando la iniciativa de manejar las necesidades de los estudiantes cuando es necesario.

A fin, la comida favorita del Sr. Navarro son las alitas de pollo, le gusta viajar y es un gran fan de los cómics/películas de Marvel"

Mr. Alen Navarro (He/Him/His)

Wellness Coordinator @ Franklin High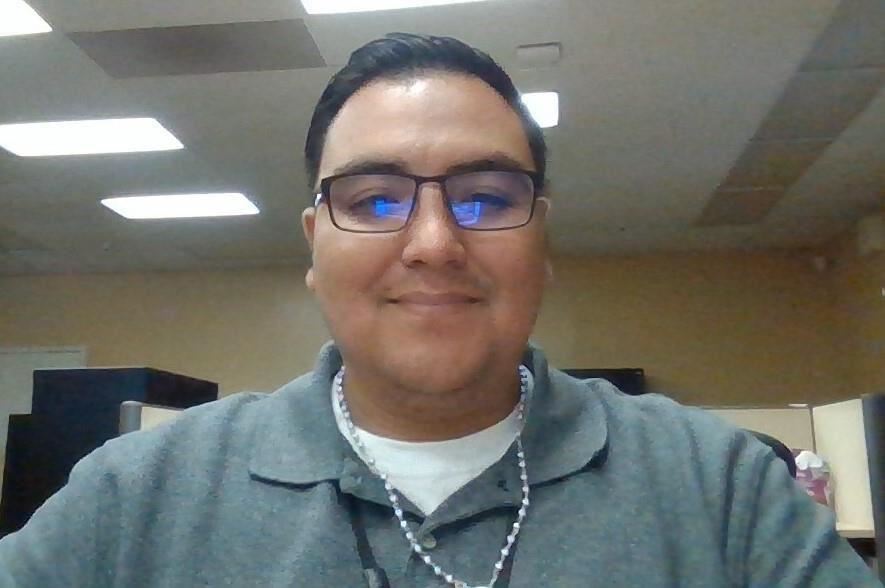 Phone: 209-933-7435 ext. 8237
Email:
Degrees and Certifications:
Pedro Heredia, LCSW #75127

Hello, my name is Pedro Heredia and I started working at Franklin High School in 2019 as the Mental Health Clinician. I have been working as Mental Health Clinician in schools and community clinics since 2011. I earned a Bachelors Degree in Criminal Justice in 2007 and a Masters Degree in Social Work in 2012 from CSU Stanislaus. I also earned my Licensed in Clinical Social Work in 2017.

My role is to offer support, teach healthy coping skills and help students adopt a healthy perspective to view situations they may encounter. My mantra is: Face Everything and Rise.

Hobbies/Interest: watching sports; collecting; traveling. I also enjoy trying food from different countries.

Hola, mi nombre es Pedro Heredia y comencé a trabajar en Franklin High School en 2019 como el Terapeuta de Salud Mental. He trabajado como Terapeuta de Salud Mental en escuelas y clínicas comunitarias desde 2011. Obtuve una Licenciatura en Justicia Criminal en 2007 y una Maestría en Trabajo Social en 2012 de CSU Stanislaus. Obtuve mi Licenciatura en Trabajo Social Clínico en 2017.

Mi función es ofrecer apoyo, enseñar habilidades de afrontamiento saludables y ayudar a los estudiantes a adoptar una perspectiva saludable para ver las situaciones que puedan encontrar. Mi mantra es: Enfréntate a todo y levántate.

Pasatiempos / intereses: ver deportes; coleccionar; viajar. También disfruto probar comida de diferentes países.
Phone: 209-933-7435 ext. 8243
Email:
Degrees and Certifications:
Angela DeGuzman, School Nurse

Joined the Franklin Wellness team in 2019. She received a Bachelor of Science degree from University of the Pacific and followed her heart to obtaining a Bachelor's degree in Nursing from Azusa Pacific University. From there she's gained experience working in various areas such as: the Emergency Department, telephone advice nursing, and general medicine clinics for active military as well as veterans. She is a Stockton native, loves to travel and spend time with her family. She's also getting pretty good at baking! Her goal is to provide support for the physical health and well-being of all students. Angela hopes to empower students to take care of their health as well as work towards their dream future.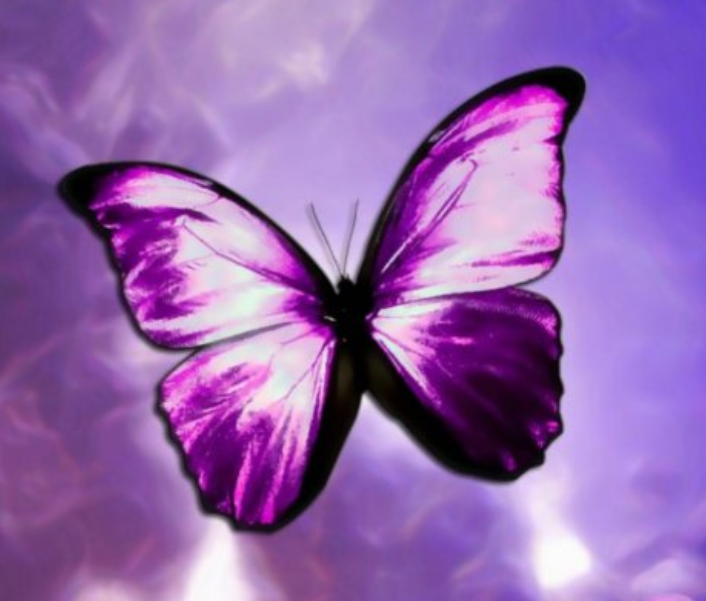 Phone: 209-933-7435 ext. 8215
Email:
Degrees and Certifications:
Dominique Parker, Health Care Assistant, Super Hero

Dominique started at Franklin in December of 2017. She graduated Delta College with an AA in Early Childhood Education as well as her Associate Teaching Permit. She then Graduated Kaplan College with a Medical Assisting Credential. She graduated Purdue Global University with a BS in Psychology of Applied Behavior Analysis. Dominique is now finishing graduate school through Pepperdine University to become a Board Certified Behavior Analyst. When she is not at work, Dominique enjoys spending time with her children and community of people who are important to her.

Dominique has worked as a preschool teacher, Afterschool Facilitator, School Site Tech, and as a Health Care Assistant in the elementary schools as well as here. Dominique places a high value on Education and tries to pass on that drive to all the students she comes in contact with here at Franklin.
Phone:
Email:
Degrees and Certifications:
Wellness Center Providers

IYT (Improve Your Tomorrow) Staff

Jeffery (Academic Mentor/Program Assistant)

Armando Carranza (College Advisor)

Oakland Moore (Academic Mentor)
Last Modified on December 16, 2021