Delta College
Earn a degree, prepare to transfer, build your career. All paths start with one smart step forward — Applying to Delta College.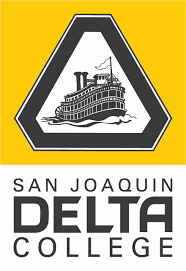 Pathways for Everyone
Each year Delta provides over 150 different degrees, certificate programs, and transfer pathways for every kind of student. Spanning 72 fields of study — with special distinctions in STEM and the arts — we offer associate degrees, certificates of achievement, workforce training, and continuing education courses.

- Source Delta College
More About Delta...
Visit San Joaquin Delta College through the experiences of our students and staff. Begin your Bachelor's Degree and save money! Build a Technical Career or retrain for a new career. Delta offers over 170 Degree & Certificate Programs. Earn your degree from home with 200 online classes.
More Affordable
Delta's classes meet the same academic benchmarks of equivalent courses at four-year universities in California— at a fraction of the price. Per unit, you can expect to spend a quarter of what you would pay at a CSU and $10,000 less than a UC.

And, if you wish to transfer to a four-year university after taking affordable lower-division courses at Delta, you'll find that you can complete your Bachelor's degree in less time while saving thousands of dollars in the process.
High-Quality Education
Delta College has been named the top community college in California by the personal finance website WalletHub. Known for our accomplished faculty, innovative teaching, and high retention, graduation and transfer rates, Delta has established itself as a model of excellence in California at the community college level.

We believe that a friendly environment and innovative resources are essential to higher learning. Our state-of-the-art facilities — including the new Math and Science Building, Goleman Library, Electron Microscopy Lab, Atherton Auditorium and Tillie Lewis Theatre — are key parts of students' day-to-day lives.
Last Modified on August 23, 2023