Floriculture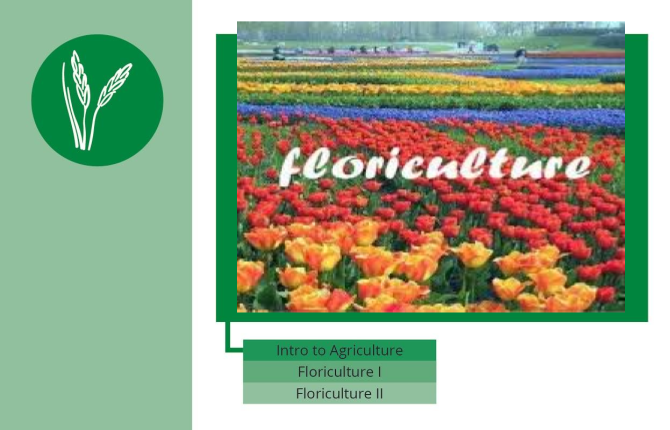 Careers, Certifications, and College Credit
POSSIBLE CAREERS

Floral Designer

Business Management

Greenhouse Manager

Grower/Crop Manager

Stock Buyer

Cut Flower Processor

CERTIFICATIONS OFFERED THROUGH SUSD:

Benz School of Floral Design

CA FFA.

COURSES THAT EARN COLLEGE CREDIT:

Floriculture 1 is articulated with Modesto Junior College. Students can earn 5 transferable units if they complete the class with an A.

Floriculture 2 is in the process of being articulated with MJC as well.
Postsecondary Education
APPRENTICESHIPS/TECHNICAL SCHOOLS

San Francisco School of Flower Design

COMMUNITY COLLEGES

Modesto Junior College,

Santa Rosa Junior College

San Joaquin Delta College

4 YEAR UNIVERSITY

CSU Chico

CSU Fresno

Cal Poly San Luis Obispo

UC Davis

Cal Poly Pomona