Mrs. Warford, Assistant Principal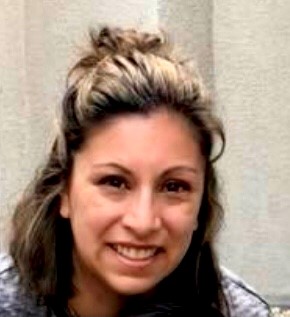 Dear Harrison students, parents, teachers, staff, and community,

Welcome to the 2021-2022 school year. It is with great pride and excitement that I write this letter to you as the newly appointed Assistant Principal of Harrison Elementary. I am honored to be in this position, and I am looking forward to working with all Harrison community members and stakeholders to make this a great school year!

I have served the Stockton Unified School District for the past 17 years as a Classroom Instructor, New Teacher Mentor, and as an Administrator. As Assistant Principal for Harrison Elementary, I will work diligently with school faculty and staff to provide a safe, secure, and inclusive learning environment for all students. I am committed to working closely with teachers, parents, and community members to help Harrison students achieve their full potential and preparing them for the next phase of their educational career.

I am excited to be a part of the Harrison Family and am looking forward to the 2021-2022 school year. Please do not hesitate to contact me if you have any questions or concerns at cwehner@stocktonusd.net or at (209) 983-7205 Ext. 4903.

Wishing you and your family a safe and healthy school year.

Estimados estudiantes, padres, maestros, personal y comunidad de Harrison:

Bienvenidos al año escolar 2021-2022. Con gran orgullo y entusiasmo les escribo esta carta como la nueva subdirectora de la Primaria Harrison. Me siento honrada de estar en esta posición y espero trabajar con todos los miembros de la comunidad de Harrison y los padres para hacer de este un gran año escolar.

He trabajado en el Distrito Escolar Unificado de Stockton durante los últimos 17 años como Instructora de Salón de Clase, Mentora de Maestros Nuevos y Administradora. Como subdirector de la escuela primaria Harrison, trabajaré diligentemente con el personal docente y escolar de la escuela para proporcionar un entorno de aprendizaje seguro e inclusivo para todos los estudiantes. Estoy comprometida a trabajar en estrecha colaboración con los maestros, los padres y los miembros de la comunidad para ayudar a los estudiantes de Harrison a alcanzar su máximo potencial y prepararlos para la siguiente fase de su carrera educativa.

Estoy emocionada de ser parte de la familia Harrison y espero con ansias el año escolar 2021-2022. Por favor no dude en ponerse en contacto conmigo si tiene alguna pregunta o inquietud a mi correo electrónico cwehner@stocktonusd.net o al (209) 983-7205 Ext. 4903.

Les deseo a usted y su familia un año escolar seguro y saludable.