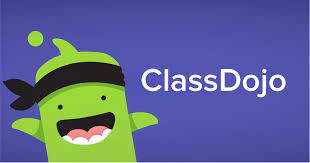 Class Dojo - Parent Communication for Huerta!!
Welcome to Huerta Elementary! Here at Huerta we utilize Class Dojo to communicate with our parents. Along with our social media platforms, school emails, school phone calls, school marquee, Wednesday Folders, and Class Dojo is where we send out IMPORTANT school updates! So scan the code below to sign up!

¡Bienvenidos a la Primaria Huerta! Aquí en Huerta utilizamos Class Dojo para comunicarnos con nuestros padres. ¡Junto con nuestras plataformas de redes sociales, correos electrónicos escolares, llamadas telefónicas escolares, marquesina escolar, carpetas de los miércoles y Class Dojo es donde enviamos actualizaciones escolares IMPORTANTES! ¡Así que escanea el código de abajo para registrarte!