Welcome Home Tigers!!!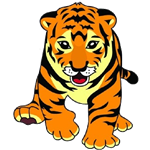 Hear Our Roar in 2018-19!!!
Are you ready August Tigers?
School Hours are from 7:55am to 1:50pm.

All registered students MUST BE in their classroom seat by 7:55am on the first day of school in order to remain enrolled on our rosters.

Incoming 7th graders without proof of their T-DAP will not be able to attend classes.