Board Trustee, Scot McBrian
Posted by the Community Relations Office on 3/5/2019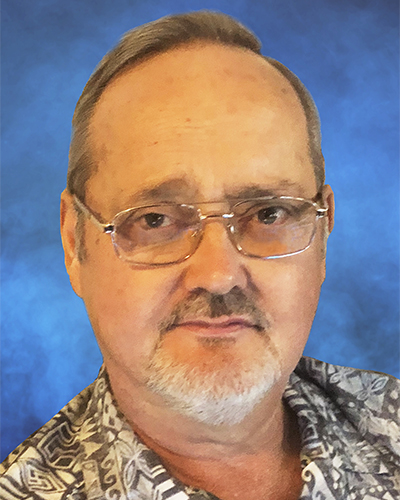 Question & Answer
Where were you born?
Modesto, California
Tell us about your family?
I am happily married and have four children. My wife is Native American and we engage in extensive Native American activities. My youngest is twelve and she was adopted. We have been her caregivers since birth. The others are older and we have many grandchildren and a few great-grandchildren.
What is your educational background?
I hold a bachelors in Business Economics and two masters degrees in Education. I have had extensive construction experience and technology training. I built my last two homes and I am not in the process of building another. I have the luxury of teaching many different subjects from art, three dimensional home design/drafting, drama, and chess along with the core subjects. I love teaching.
What is your career?
I am a teacher with Masters Degrees in Special Education and Curriculum Leadership.
What are your hobbies?
Presently, I am completing treatment for bone cancer. This changed hobbies like skiing, backpacking, and hiking. I look forward to returning to these activities after treatment is done and bones have strengthened. For now, my hobbies include drawing, building construction (home is in the planning stages), reading, as well as arts and crafts. My family creates Native American Art and I assist in producing that work as well as functioning as the Chief Financial Officer of the Native American Scholarship Fund. I am not Native American but my children and wife are. We take much time working on Native American arts, craft, and studies.
What is your favorite quote?
"A thing of beauty is a joy forever. Its loveliness increases; it will never Pass into nothingness; but still will keep a bower quiet for us, and a sleep full of sweet dreams, and health, and quiet breathing." -Sor Juana Inés de la Cruz
Who is your hero? Please tell us why.
My wife. I have many heroes but outside of religion, my wife is the first that comes to mind. She has seen me at my worst and taken me through some great difficulties. Presently she is the rock of our family as we work through my battle with cancer.
What other boards and committees do you serve on?
I recently assisted in curriculum and instruction committees and participated in school safety programs.
What is your all-time favorite book?
Dumbo is my favorite. Snow White and the Seven Dwarfs and Cinderella are close runners up. I loved Dumbo because I could relate to him. He was taken advantage of but ended up winning in the end. Children's books had a great effect on me. A more recent favorite is Animal Farm. Animal Farm haunts me now as I look at the words versus the actions of our politicians.
What is your favorite thing about Stockton?
Stockton is very centrally located. I can go camping, skiing, visit Lake Tahoe or San Francisco within two hours.
Where is your favorite place to spend time?
On my couch with a book, a drawing pad, or a computer.
Where is your favorite place to dine?
I prefer to eat at home and enjoy cooking. Nonetheless, I love IHOP, Sizzler, Peking, and Cancun.