City of Galt Computerized Systems Attacked by Ransomware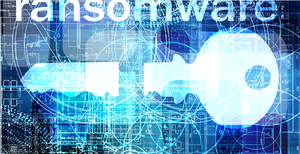 Another Government Organization Hit by Ransomware
[posted:20 Dec 2019]
Just recently, the City of Galt was hit by ransomware, following on the heels of the City of New Orleans cyber attack which occurred just the week before. We are taking preventive measures here at SUSD to protect our systems, yet we all must remain vigilant of suspicious emails. Unfortunately, school districts are also a major target, this is the new norm.
The good news for us is we are following best practices for our users through the use of new technology and cyber security training that began early this year. In an effort to continue to protect SUSD's network, we will share more cyber security training come 2020. So please keep your eyes open.
As always, when you aren't sure about an email, don't hesitate to send it to abuseDL@stocktonusd.net. Soon we will have a button added to Outlook email to make spam/phishing reporting much easier.
Thank you.
Information Services
---