Return to Headlines
Dr. Jose Cardenas Appointed to the Commission on Teacher Credentialing by Governor Newsom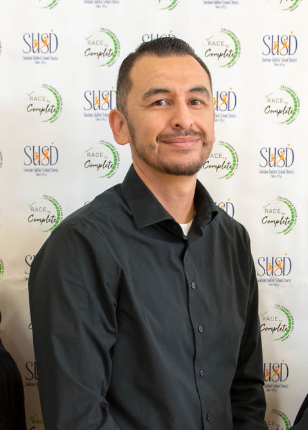 On March 2, 2021, Governor Newsom announced the appointment of Dr. José Manuel Martinez Cárdenas to the Commission on Teacher Credentialing. Dr. Cárdenas joins 18 other leaders from throughout the state in shaping policy and procedures related to licensing and credentialing of professional educators in California. His wealth of knowledge and experience and commitment to meaningful change in educational systems will enrich and shape the work of the Commission.
"Jose Manuel M. Cardenas, 43, of Modesto, has been appointed to the Commission on Teacher Credentialing. Cardenas has been a K-12 School Counselor at Stockton Unified School District since 2005. He was Adjunct Professor at California State University, Stanislaus from 2016 to 2017. Cardenas was an Outreach Specialist for the Center for Excellence in Graduate Education at California State University, Stanislaus from 2011 to 2012. He was Adjunct Counselor at Modesto Junior College in 2011. Cardenas was an Academic Case Manager for Modesto City Schools at Hanshaw Middle School in 2005. He held multiple positions at San Diego State University from 1996 to 2004, including Head Resident Counselor at the Pre-College Institute Science Enrichment Program, Peer Advisor at the Talent Search Program Pre-College, Mentor at the GEAR Up Program Pre-College Institute and Student Specialist for Work Study at Career Services. Cardenas was a K-12 Counselor at Gonzales Unified School District from 2003 to 2004. He is a member of the Modesto City Schools Equity Task Force, Grace M. Davis High School Site Council, California Association of School Counselors, American School Counselor Association, San Diego Lifetime Alumni Network and Phi Kappa Phi. Cardenas earned a Doctor of Education degree in educational leadership from California State University, Stanislaus and a Master of Science degree and Pupil Personnel Services Credential in school counseling from San Diego State University. This position requires Senate confirmation and there is no compensation. Cardenas is a Democrat."
The full announcement is available here.
Thank you for your leadership and service, Dr. Cárdenas, and congratulations!