Return to Headlines
New Apprenticeship Program for HS Students Part of National Apprenticeship Week Celebration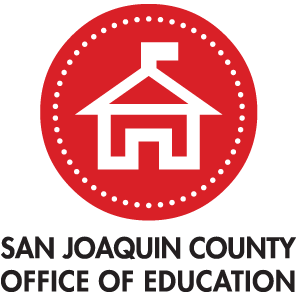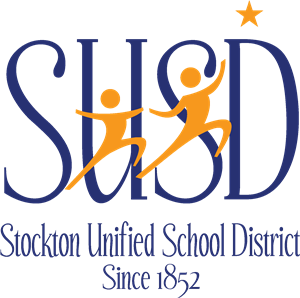 FOR IMMEDIATE RELEASE
November 8, 2019
020-006: High School Apprenticeship Grant/National Apprenticeship Week
Contacts: Zack Johnson, (209) 662-5839; Amos Nugent III (209) 933-7040 x2734
New Apprenticeship Program for HS Students Part of National Apprenticeship Week Celebration
High school apprenticeship program first of its kind in California, allowing students in San Joaquin County to earn money while completing high school, taking community college classes
The San Joaquin County Office of Education (SJCOE) is pleased to announce it has been awarded a $500,000 California Apprenticeship Initiative Grant to allow high school students from across San Joaquin County the opportunity to get paid to work in their chosen field of study while earning their high school diploma. The announcement of the grant coincides with a series of events held in conjunction with Stockton Unified School District to celebrate National Apprenticeship Week.
Students will compete in a welding competition while learning about apprenticeships at Franklin High School in Stockton on Tuesday, Nov. 12, from 11 a.m. until 12:30 p.m.
"High school students in our county are already successfully completing rigorous Career Technical Education (CTE) pathways, so why not expand these pathways to include apprenticeships?" SJCOE Director of College and Career Readiness Pam Knapp said. "Providing the opportunity to 'earn as they learn' through registered apprenticeship programs gives high school students another option that will seamlessly move them into employment upon graduation."
Students in the high school apprenticeship program will participate in dual enrollment classes at San Joaquin Delta College while pursing one of the following career pathways:
Computer Systems Analyst/Information Technology
Automotive
Home Health Aides
Production, Planning, and Expediting Clerks
The apprenticeship program will be available to students from the SJCOE as well as from high schools in the Escalon, Lincoln, Linden, Lodi, Manteca, Ripon, and Stockton unified school districts. In exchange for agreeing to hire student apprentices, school districts will receive grant funding to offset the cost of training and supplies.
"Stockton Unified School District is a proud partner in this initiative to grow our own student apprentices and prepare them for a thriving career as a Journey person with high potential for upward mobility," Stockton Unified School District Director of Career Technical Education Amos Nugent III said. "This opportunity is unprecedented, and we are looking forward to working with all of our stakeholders in San Joaquin County to create a model that will be replicated throughout the state and around the country."
Stockton Unified is one of the districts participating in National Apprenticeship Week (Nov. 11 - 17) by offering a series of events to provide information to students while showing support for apprenticeships. The district will be offering career-exploration activities to K-8 students at various elementary sites on Thursday and Friday as well as an information session for apprenticeships at Big Valley Ford at Weber Institute on Wednesday. The week kicks off with the welding competition at Franklin High School.
What: Building and Construction Trades Council apprenticeship information session and student welding competition
When: 11 a.m. - 12:30 p.m., Tuesday, Nov. 12
Where: Franklin High School, 4600 E. Fremont St., Stockton
How to Support the High School Apprenticeship Program:
Businesses and community members that would like additional information on how to hire a high school student and start an apprenticeship program in the four career pathways that are a part of the program are encouraged to attend an informational meeting at 3 p.m., Nov. 18 at the WorkNet Center, 56 S. Lincoln Street, Stockton, or to contact Pam Knapp at (209) 468-4885.
About National Apprenticeship Week:
National Apprenticeship Week (NAW) is a nationwide celebration that offers leaders in business, labor, education, and other critical partners a chance to express their support for apprenticeships. NAW also gives apprenticeship partners the opportunity to showcase their programs, facilities, and apprentices in their community. NAW was established by the U.S. Department of Labor to celebrate the impact apprenticeships have in helping Americans learn skills for jobs in growing industries. Hundreds of NAW events and activities will be taking place all over the country. For more information, visit apprenticeship.gov/NAW.