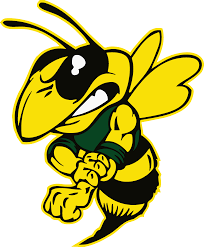 Think About Your Future...
-What are Career Pathways

A Career Pathway is an educational program of an aligned sequence of courses that prepares students for college and career transition in a specific part of a larger industry. A career pathway leads to multiple options for students such as early college credit beginning in high school, industry certification requirements, certificate or associate degrees, employment, and in most cases, preparation for admission to a 4-year university.

In California, we have designated the Industries into 15 sectors and 58 pathways. (Other stats use the term Career Clusters, but they are basically the same.) Stockton Unified School District provides training in some of them and you can explore them on the pages below. Learn more about all the career pathways in Stockton in the information below. Follow the links on the right to learn more about Industries and Pathways.

Stockton Unified has four comprehensive high schools and five specialty small high schools. Not all schools have formal career pathway programs and some schools have many. Project Lead the Way (PLTW) is new to Stockton Unified and is a national curriculum provider.

Chavez High School is home to four programs: Engineering (PLTW) and Environmental Studies, Communication Technology, Creative and Performing Arts, Health Science, Law and Order. Chavez is a National Academy Foundation (NAF) school for Health and Multimedia.

Edison High School is home to the STEM program, a collection of various CTE related courses and programs including International Trade and Logistics, Engineering (PLTW), and Computer Science (PLTW CS Beginning in 17-18)

Franklin High School is home to Construction Trades, Welding, Stagecraft, and Theater program, an Arts and Media program and the Teaching and Learning Community (A California Partnership Academy). Franklin will start a Computer Science (PLTW) program in 2017-2018.

Jane Frederick Continuation High School has a Masonry program as part of a Residential and Commercial Construction pathway.

Health Careers Academy has a Health Science and Medical Technology Industry sector centered on the Biotechnology, and Healthcare Operations pathways. HCA has adopted the PLTW Biomedical curriculum and offers all 4 levels.

Merlo Institute of Environmental Technology provides career pathways for high school students who have an interest in exploring environmental career fields and/or acquiring job entry skills.

Pacific Law Academy has a close partnership with the University of the Pacific and the new Delta College Law Pathway. The school is developing a Legal Careers Pathway with UOP's McGeorge School of Law. Other partners include the San Joaquin Bar Association.

Stagg High School has a Business Management and Journalism programs Stagg is home the to the Stockton Public Safety Academy for students grades 5-9 (17-18 school year) and will add a grade level each year, leading to a pathway at Delta College's Administration of Justice and POST program. Stagg is staring an Agricultural Science program and will start and FFA Chapter in the 2017-2018 school year.

Weber Institute of Applied Sciences and Technology has been focused on career pathways since it opened and has the most developed career pathways: Games and Simulations, Software and Systems Development, Medical Assisting (Patient Care) and Transportation's Systems Diagnostics and Service. All three career pathways allow students to earn industry certifications.