Discover Stockton
Here in Stockton Unified, we are focused heavily on student achievement through education, equity, and ensuring all students finish high school college, career, and community ready. We have a myriad of employment opportunities as well as opportunities for professional growth. We network with local businesses through our Imagine Promise Summit in an effort to ensure Stockton thrives as a whole. We offer groundbreaking programs to our students that not every district has. These programs include:

and so much more!
City of Stockton
Stockton residents pride themselves in their city's rich diversity and culture. We are a hub of things to do, places to eat, historical buildings, and educational institutions. From our famous Waterfront and the Stockton Arena to Oak Grove Park and the Haggin Museum, you will never run out of things to do
The Stockton Arena

The Stockton Arena is an indoor arena in Stockton, California. It opened in December 2005 and seats a maximum of 12,000 fans. It is the home venue of the Stockton Heat of the American Hockey League and Stockton Kings of the NBA G League.
Visit the University of the Pacific

It is the oldest chartered university in California, the first independent co-educational campus in California, and both the first conservatory of music and first medical school on the West Coast. UOP's campus is home of the Burns Tower, breathtaking rose gardens, architectural columns, brick-faced buildings, and numerous trees. A splendid sight to behold!
Visit Movie Sites

A number of motion pictures have been filmed in Stockton. Over the years, filmmakers have used Stockton's waterways to stand in for the Mississippi Delta, the surrounding farmland as the American plains and Midwest, and Pacific's campus as an Ivy League college. Some of the movies filmed in Stockton include:

Cool Hand Luke

Flubber

Hot Shots! Part Deux

Indiana Jones and the Last Crusade

Raiders of the Lost Ark

More American Graffiti

and many more!
Oak Grove Regional Park

Located near Stockton's Spanos Park West, this 180-acre park situated in a beautiful oak-forest setting features several amenities:

Oak Grove Lake

The nature center

Two natural trails

An 18-hole disc golf course

Horseshoe pits, picnic tables, and BBQ grills
The Haggin Museum

The Haggin Museum is an art museum and local history museum. It is located in the city's Victory Park, in the northern San Joaquin Valley. The museum was founded around 1928 and opened in 1931. Its collections include paintings by Jean Béraud, Rosa Bonheur, William-Adolphe Bouguereau, Jean-Léon Gérôme, George Inness, and Pierre-Auguste Renoir. It has the largest collection of Albert Bierstadt works in the region, and also the largest collection of illustrations by J. C. Leyendecker.
Visit the Seaport

Built during the California Gold Rush, Stockton's seaport serves as a gateway to the Central Valley and beyond. It provided easy access for trade and transportation to the southern gold mines.
Who Came From Stockton?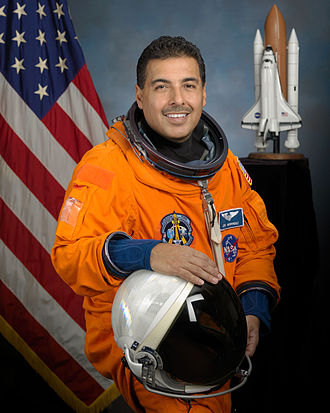 José Moreno Hernández
is an American engineer and former NASA astronaut. Hernández was assigned to the crew of Space Shuttle mission STS-128. He also served as chief of the Materials and Processes branch of Johnson Space Center. Hernández previously developed equipment for full-field digital mammography at Lawrence Livermore National Laboratory.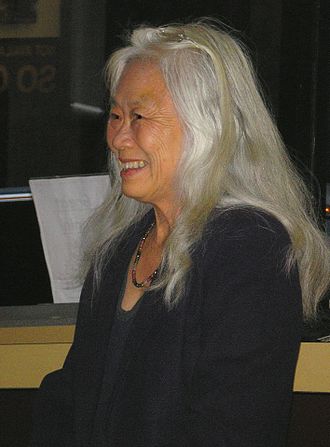 Maxine Hong Kingston
is a Chinese American author and Professor Emerita at the University of California, Berkeley, where she graduated with a BA in English in 1962.[3] Kingston has written three novels and several works of non-fiction about the experiences of Chinese Americans. Kingston has contributed to the feminist movement with such works as her memoir The Woman Warrior, which discusses gender and ethnicity and how these concepts affect the lives of women. She has received several awards for her contributions to Chinese American literature, including the National Book Award for Nonfiction in 1981 for China Men.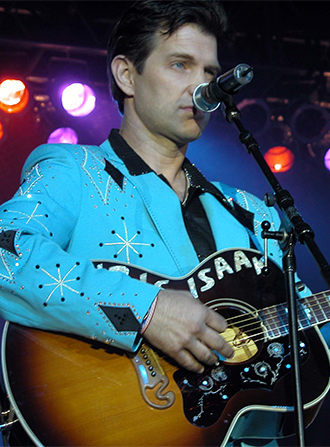 Chris Isaak
is an American musician and occasional actor. He is widely known for his signature 1950s rock & roll style and crooner sound, as well as his soaring falsetto and reverb-laden music.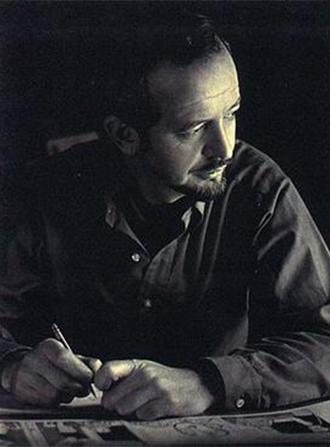 Bob Montana
was an American comic strip artist who created the original likenesses for characters published by Archie Comics and in the newspaper strip Archie.
Historical Facts About Stockton
By the 1890s, Stockton had become a major transportation and commercial center. Flour mills, carriage and wagon factories, iron foundries and shipyards surrounded the channel and its tributaries. The manufacturing of agricultural tools became a major industry in Stockton. Several local inventions revolutionized farming techniques, including the Stockton Gang Plow and farm machinery produced by the Holt Manufacturing Company. Many other industries flourished in Stockton making it one of the most industrialized cities in California by the end of the nineteenth century. The shipbuilding industry was developed during the early 1900s and continued through World War II.

The Port of Stockton opened in 1933 as the first inland seaport in California. Ships from all over the world arrive at the inland port located in the heart of the nation's richest agricultural area. The legendary Delta, created by the confluence of several rivers and many man-made channels-popularly known as 1,000 miles of waterways-is what in many ways defines Stockton and surrounding communities. Wildlife, irrigation, transportation, and recreation all owe their existence and success to the waters of the San Joaquin Delta. Interestingly enough, so do many movies, such as Cool Hand Luke, Blood Alley, All The Kings Men, Take The Money And Run, Raiders of the Lost Ark, and many others. Stockton and environs have long been known in the entertainment industry as location-rich, both as fore and background.

Stockton has built an impressive directory of civic and commercial buildings. It also is the home of the University of the Pacific since 1924, after moving from San Jose. Pacific's longtime emphasis has been on music education, but now supports fine engineering, pharmacy, and business schools as well as highly-regarded dental and law schools. The private school's ivy-league ambiance, complete with lovely old brick buildings and wide shady lawns, have made it a movie location in many a feature film. San Joaquin Delta College and an off-site campus for California University-Stanislaus provide excellent public education.

Since the 1940s, there have been major commercial and residential developments, mostly towards the north. Industrial growth has accompanied residential developments. Stockton supports very active and world-renown civic theater, symphony, ballet, and choral groups. The Haggin Museum, small but rich in collections and exhibits related to local history and California history, owns important works by late 19th and early 20th century artists. Notable among them is Albert Bierstadt well known for interpreting the towering grandeur of Yosemite and much of California's magnificent Sierra Nevada mountains.

Stockton has been culturally and ethnically diverse since its beginning as a muddy-street gold-rush camp. The city has always had a diverse ethnic community, including a large Chinese, Mexican, Japanese and Filipino population. Earlier ethnic groups included Chinese and Mexicans. All these groups have contributed significantly to the development of the city. Today's diversity is reflected in Stockton street names, architecture and in the faces and heritage of a majority of its citizens. Throughout the year ethnic festivals reflect that diversity in the microcosm that Stockton has become for the world. The city was voted an All-American City in 1999 and 2004.