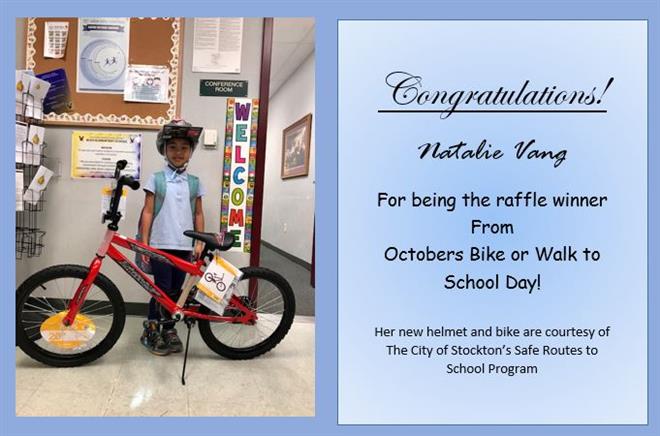 In October, we had a Bike or Walk to School Day!

Each student that walked or rode a bike to school

Oct 18th was entered to win a new bike and helmet.

Natalie Vang was our winner!

CONGRATULATIONS NATALIE!

The new bike and helmet courtesy of the City of Stockton's Safe Routes to School program!

Thank you, to the Safe Routes to School Program!!